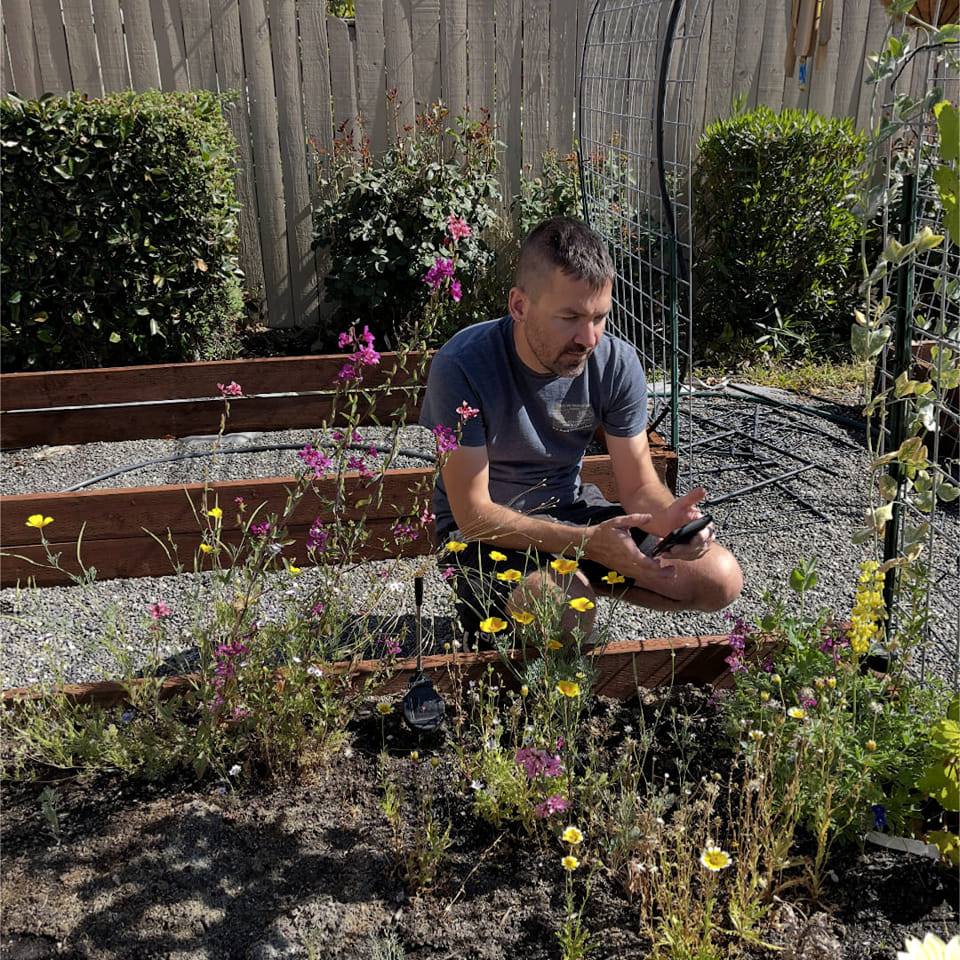 CJ Trowbridge
Current Phase
Elapsed Time:
Time To Next Phase:
Work Experience
ClipperCreek
Product Support Administrator June 2021 - August 2021 (Between Semesters)
Develop and leverage comprehensive knowledge of electric vehicle charging infrastructure and products.
Manage sales channels and schedule order fulfillment based on manufacturing schedules across hundreds of product lines.
GRID Alternatives
Summer Internship June 2021 - August 2021
Trained and certified for installing home solar power and electric vehicle charging infrastructure.
Learned to leverage these skills plus funding sources to provide free or affordable solar power infrastructure, electric vehicle charging infrastructure, and even electric vehicles for people in marginalized communities.
Tech 2U
Database Administrator, Software Engineer April 2013 - June 2017
Led a team building a proprietary web-based front-end for a legacy CRM.
Developed marketing automation tools which brought in over a million dollars a year in new revenue.
Developed audit automation tools.
Developed KPI dashboards.
Sequoia Equities
Intrapreneur September 2011 – May 2012
Transformed a failed cafe into a thriving business with 1600% growth and a 50% profit margin.
Developed relationships with customers and vendors like Starbucks, Sysco, and others.
New food carts brought in an average of $2,000 per week, with 75% profit.
Starbucks
Leadership Roles, Customer Service 2008 - 2014
Playbook Trainer: I led implementation of scalable labor algorithms in the Sacramento market.
Coffee Master: I led my partners in product knowledge and identifying sales opportunities.
Learning Coach, Barista Trainer: I trained new employees at some of the nation's busiest stores in Portland and Sacramento by developing customized employee development based on individual learning styles.
Volunteer Work
The People's Project: The Permaculture Mutual Aid Network (link)
Member; Flat Organization
Build, manage, and facilitate website and social media presence for The Permaculture Mutual Aid Network.
This program or The People's Project fundraises and purchases lands to put in land trust.
We create free and open intentional communities where anyone can come and live sustainably, or just visit and learn about the process.
I personally specialize in sustainable off-grid infrastructure development.
Burners Without Borders
Regional Co-Chair February 2020 - Present
Lead an organization developing local disaster response and mutual aid efforts, particularly with regard to addressing the infrastructure needs of unhoused people in the Bay Area.
Build and educate the public about solar power systems.
Build and manage electrical microgrids for SF street events, Burning Man neighborhoods, and experimental communities across the country.
Sierra College Sociology Department Internship August 2019 - December 2019

Conducted complex meta-analysis of thousands of demographic permutations to identify which groups are most impacted by challenges affecting success.
Education
San Francisco State University 2020-2021
BA in Urban Studies and Planning with a Minor in Queer Ethnic Studies.
Sierra College 2017-2020
Highest Honors, Dean's List, President's Honor Roll.
Associate's Degrees in Computer Science, Sociology, Social Justice, Women's Studies, LGBT Studies with Honors, Arts and Cultures, Behavioral Science.
Industry Awards and Certifications
2020 Merritt Community Capital: Merritt Scholarship, a presitigous scholarship for students working on developing affordable housing.
Red Cross Certified for CPR, AED, and First Aid
FCC Certified for Radio Technology
2012 Sequoiua Equities Innovation Champion Award Winner